Private Sessions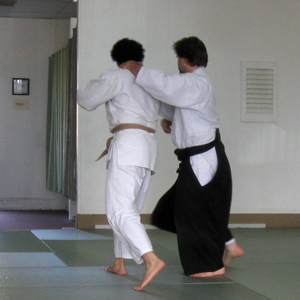 Private sessions are available to students at all stages of their Aikido training… from beginner to black belt. If for any reason you prefer not to attend a group adult class, want extra training before testing or simply would like to have additional training in a one-on-one environment, we are happy to schedule a private training class(es) for you.
Membership plans to do not cover private Aikido training sessions and cost is dependent upon both current skill level, your individual needs/desires and the number of private sessions you would like. For details on adult Aikido training, please read/review the adult class page.
For more information, to schedule your private session(s) or to inquire about pricing, please contact Sensei Kevin at 760.738.8022 or email info@aikidoofescondido.com.